Latest News
A new play by Mat Schaffer examines the paranormal.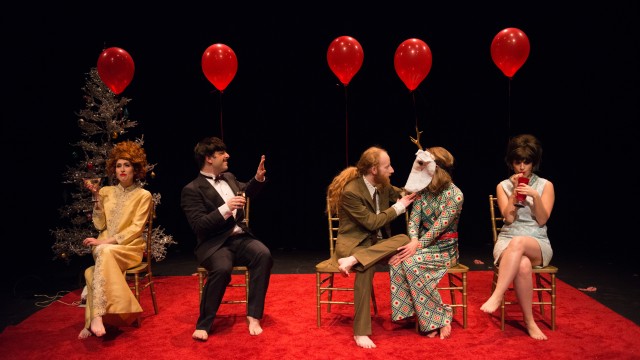 Dixon Place presents a new comedy.
59E59 imports a Melbourne Fringe play about sex robots to the NYC stage.
A central Chinese novel is staged.
Doomsday lurks on a Canadian farm in Robert Lyons' new play.
Anna Moench's new play brings marital strife to the Southern Baptist Homemaking House.
In Soviet Russia, Stalin writes play for you.
The classic musical is revived on Broadway.
Review: Quantum Joy
Theater Tickets Information
The clock strikes eight, the lights dim and the curtains begin to open. The audience hurries to silence their phones as the orchestra strikes its first chord, and you know you are in for an amazing time. Whether it's opening night with the next star of Hedwig and the Angry Inch or you're in the audience of The Lion King, still going strong after fifteen years, nothing can replace the experience of a live show, theater tickets in hand.
From Broadway to national tours to the tiniest of shows in a little warehouse in Brooklyn, CHARGED.fm is your go-to place for the best theater tickets at the best price. Take Aladdin or Chicago one night, then your local performance of A Christmas Carol the next. There's never a bad time to catch your favorite musical or the show your friend just saw and told you that you absolutely can't miss.
Don't just take a night in and watch the movie adaptation on Netflix. There's nothing like seeing live theater, and CHARGED.fm is here to make sure you get theater tickets for a show you'll be talking about for weeks. As Liza Minnelli once sang, "What good is sitting alone In your room? / Come hear the music play/ Life is a cabaret, old chum / Come to the cabaret." Check CHARGED.fm for the best of theater today, and you'll have an evening you'll never forget.