Browse Performers
---
Popular Performers
---
More (2987)
Latest News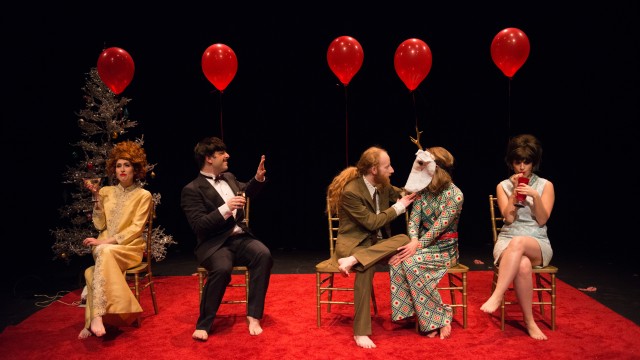 Dixon Place presents a new comedy.
Equal parts real and fantasy, these videos highlight just how crazy 'TRL' really was.
Jon Stewart parted with another member of the team last night on Bee's final show.
Strong and Key both delivered hilarious performances over the weekend.
The comedy duo talks about their new spin-off podcast featuring Marissa Wompler and Charlotte Listler.
Paul F. Tompkins, Jessica St. Clair & Lennon Parham, and Rich Sommer will all host new shows.
The South African comedian recently started contributing to the Comedy Central show.
The 5-night comedy event will take place in Chicago on May 26-30
'Undateable' actors/comedians unveil a string of tour dates.
Comedy Tickets Information
Depending on who you ask, laughter is the best medicine. A doctor would probably tell you medicine is the best medicine. But no matter who's right, comedy has persisted since the 1800s to provide consistent and hilarious entertainment. No matter how much the art form has changed or evolved from its origins, the primary attraction remains the same: a single person captivating an entire room full of people with observations and jokes is a pretty amazing thing.
From the early days of Bob Hope, Lenny Bruce and Richard Pryor to present day standup comedians like Louis C.K., Aziz Ansari and Amy Schumer, plenty has changed. But the brutal honesty, unique viewpoints and surprising observations help open audiences up to a new way of seeing the world. Whether it's Jerry Seinfeld questioning the minutiae of everyday life to Sarah Silverman spouting dirty jokes, comedians are always breaking new ground and finding new ways to make us laugh. Standup comedians are returning to prominence in the pop culture landscape, and more and more ways to experience live comedy are starting to take shape.
CHARGED.fm loves to laugh, which is why we're all body live comedy. We can help you find the hottest comedy tickets to see some of the funniest people on the planet. From the small comedy clubs to the giant arena tours, we've got what you want. Next time you're in the mood to laugh, CHECK CHARGED.fm and we'll get you your tickets. Besides, as Charlie Chaplin said, "A day without laughter is a day wasted." Check out some shows near you to start laughing some more.