We've waited for the reveal of Bond 24 so long that news of a "non-human" cast member blew our minds.
The James Bond franchise has been succeeding for a solid 52-plus-years with its notable villains, organizations, famous bond cars and beautiful bond women. For some time the world has been kept on the edge of their seats awaiting the press conference that would kick things off for Bond 24 and reveal the official title and cast. This morning that press conference took place on the 007 Stage of Pinewood Studios in the UK.
The first area of business that was addressed was the title. We can officially stop calling the movie Bond 24 now that has received the title of SPECTRE. To accompany the reveal of the title here is the first movie poster:
SPECTRE is an acronym for Special Executive for Counter-Intelligence, Terrorism, Revenge and Extortion, the global terrorist organization from Ian Fleming's Bond novels.
As for the "non-human" cast member I mentioned earlier, director Sam Mendes announced that the brand new 2015 Aston Martin DB10 will be a new addition to the cast and driven by Daniel Craig's Bond. Mendes went on to reveal MI6's returning "Whitehall Brigade" with Rory Kinnear as Tanner, Ben Whishaw as Q, Naomie Harris as Eve Moneypenny and Ralph Fiennes as the new head of MI6, M.
An interesting new addition to the MI6 team is Andrew Scott as Mr. Denbigh. Dave Bautista was then announced as the new henchman Mr. Hinx, Lea Seydoux as Madeleine Swann and Monica Belucci as Bond woman Lucia Sciarra. Bautista, Seydoux and Belucci's on stage separation from the MI6 members made it evident that they are going to be a part of SPECTRE. Scott's position next to Bautista gives me the confidence to predict that he will be a double agent implanted in the "Whitehall Brigade" by SPECTRE.
Then came the moment that everyone was waiting for, the reveal of the villain that Bond will chasing this time. Being introduced as the "final and most important member" was Christoph Waltz. It was not announced at the conference who Waltz would be in SPECTRE but thanks to the official 007 Twitter we were able to discover that he will be Oberhauser.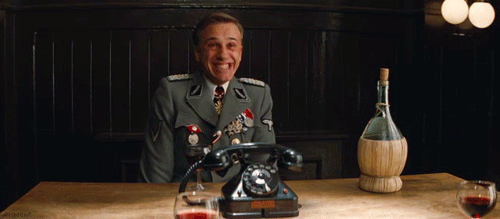 Waltz is the biggest name on SPECTRE's team so it would only make sense that he is going to be the head of the organization's criminal plot. To finish things off Daniel Craig was brought on stage with the notable Bond music and stood with the rest of the cast.
SPECTRE will be filmed in London, Rome, Mexico City, Erfoud and the Austrian Alps according to Mendes, while production is set to begin this Monday (December 8). SPECTRE plans to be in theaters Nov. 6, 2015.
Want great tickets but hate paying fees? Check CHARGED.fm to find tickets for less and NO FEES.