In this article…

Yesterday, it was just a rumor. Last night, it became fact. Outkast is indeed reuniting in 2014. Revolt TV was the first to confirm the news, noting that this reunion will "exist solely in the live setting, with no new album plans in sight, for now." Still, that means the world gets to see Andre 3000 and Big Boi do their thing together on stage again during a string of festival dates. But which festivals will those be? The hot notion yesterday was that it would be Coachella.
Today, frequent Outkast collaborator Sleepy Brown confirmed that notion by posting the lead image to his Instagram. Outkast will indeed headline Coachella. As a note, I look just as excited as the women in that picture upon hearing all of this great news. As Consequence of Sound notes, it was actually Sleepy Brown that first hinted at this potential reunion during an interview a year ago, noting that things were in the works with the 20th anniversary of Outkast coming up and all.
Sleepy's prophecy has come true, and now we are all a little better off for it. Let's celebrate this news with some Outkast GIFs: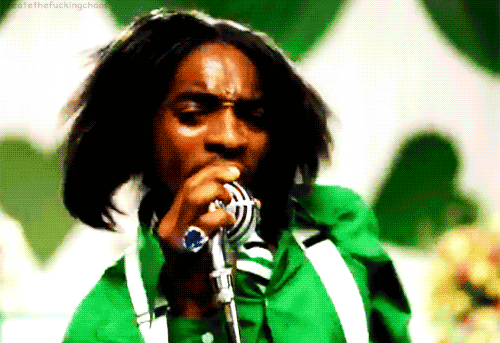 Want great tickets but hate paying fees? Check CHARGED.fm for the best deals and NO FEES!